Dear ESCRS Community
We are pleased to inform you that the 40th Congress of the ESCRS will take place at the MiCo (Allianz MiCo) – Milano Convention Centre, Milan, Italy from Friday 16 to Tuesday 20 September 2022.
The Congress will be a primarily face-to-face event, supported by a number of virtual elements. ESCRS is proud to have been among the first international healthcare societies to return to "live" meetings in 2021 and is excited to continue in this direction in 2022.
The Congress will take place in conformity with locally applicable sanitary restrictions as of September 2022. We are closely monitoring the situation and will regularly update our community as the situation evolves over the coming months.
ESCRS has taken on board various feedback received following the 2021 ESCRS Congress in Amsterdam to the effect that there is a strong desire to refocus on face-to-face meetings, networking, satellite symposia and exhibition. Nevertheless, the virtual world has become part of our reality. Consequently, sessions will still be streamed via the virtual conferencing platform.
Last but by no means least, I would like to highlight my commitment as ESCRS President to focus on sustainability in all areas of our activities as a society.  This includes our Congress and meetings.  We are therefore embarking on a holistic sustainability audit and improvement programme and are confident all stakeholders in our Congress will join us in this journey.
We very much look forward to welcoming you to the ESCRS 2022 Congress and hope that your stay in Milan will be informative, educational and enjoyable!
Kind regards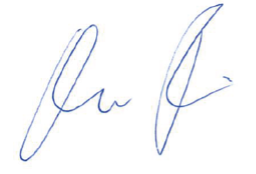 Prof. Oliver Findl
President, ESCRS