Wellness Lounge at #ESCRS2022
Rest your eyes, refresh your mind, and recharge your body at the Wellness Lounge. Because it's all too easy to forget to look after your eyes, mind, and body during congress time, ESCRS offers an opportunity for you to rejuvenate at the dedicated Wellness Lounge.
Join Inner Sense facilitators for a series of mindful activities*: meditation, mindful breathing techniques, guided relaxation or simply relax in the Wellness Lounge with peaceful music. This is also a sanctuary to find some quiet time for yourself.
*Dress code for all sessions: Business Clothes
| Start | End | Title | Location | Speakers | Description |
| --- | --- | --- | --- | --- | --- |
| 08:30 | 09:00 | Business Yoga | Wellness Lounge | Victor Angel | Feeling tense? Start your day at ESCRS fresh and relaxed with some simple stretching and breathing techniques. Feel calm and energised for a focused day ahead. |
| 10:30 | 10:45 | Body Scan & Relaxation | Wellness Lounge | Victor Angel | Reconnect with the present moment with this guided relaxation and body scan. This mindfulness exercise will help you find peace and clarity for your busy day ahead. |
| 11:45 | 12:00 | Mindfulness Breathwork | Wellness Lounge | Victor Angel | Mindful breathing techniques will guide you to find your tranquillity, energy and focus for a creative day. |
| 13:30 | 13:45 | Qi Gong | Wellness Lounge | Janet Cheung | The ancient art of Qi Gong is often considered as "meditation in motion". It combines elegant slow movements with conscious breathing to cultivate energy or "Qi" that promote health. With its origins rooted in Traditional Chinese Medicine, we will perform exercises that calm the mind and revitalise the body. |
| 14:30 | 14:45 | Silent Meditation | Wellness Lounge | Victor Angel | Overwhelmed for the day? Join this meditation to help you centre, reflect and refocus yourself in the busy afternoon. |
| 15:30 | 15:45 | Guided Visualisation | Wellness Lounge | Janet Cheung | The mind and imagination are powerful tools that can be used to generate a strong sense of health and wellbeing. This guided visualisation leads to a creativity and performance boost, while relaxing and revitalising your mind and body. |
| 16:30 | 16:45 | Breathwork Pranayama | Wellness Lounge | Victor Angel | Practise some ancient breathing techniques to calm and energise the body and mind. |
| 17:30 | 17:45 | Guided Relaxation | Wellness Lounge | Victor Angel | Finish your busy day relaxed, refreshed and free of tension with this guided relaxation. |

Wellness Lounge sessions brought to you by Inner Sense.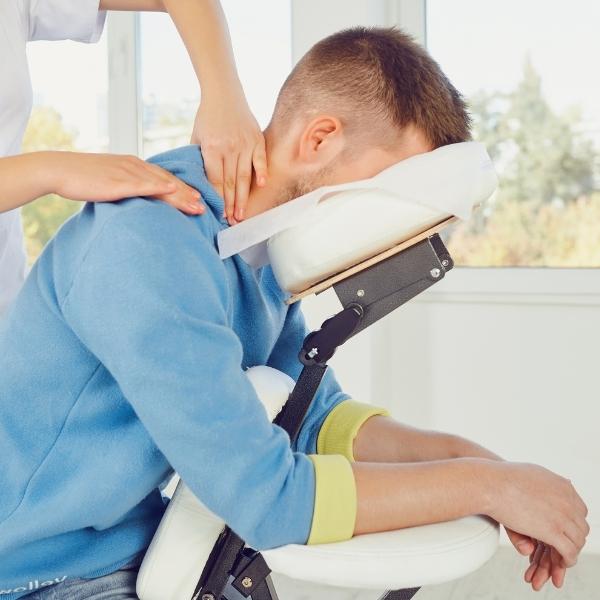 Feeling tense and tired? Need to recharge for the busy day ahead or after chain of inspiring meetings?
ESCRS provides fully qualified and experienced masseurs for you to relax and refresh with a 15-min massage.
Location: Exhibition Hall B, next to the ESCRS Member Lounge
Operates on 'first come, first served' basis.
Please check in with a host at the reception area and make your appointment.

Massage Area brought to you by Inner Sense.
ESCRS 2022 Congress Sustainability Healthy Break Partner
Look out for the Healthy Break station on wheels moving around and enjoy the delicious snacks and beverages on offer during #ESCRS2022 brought to you by VSY Biotechnology.